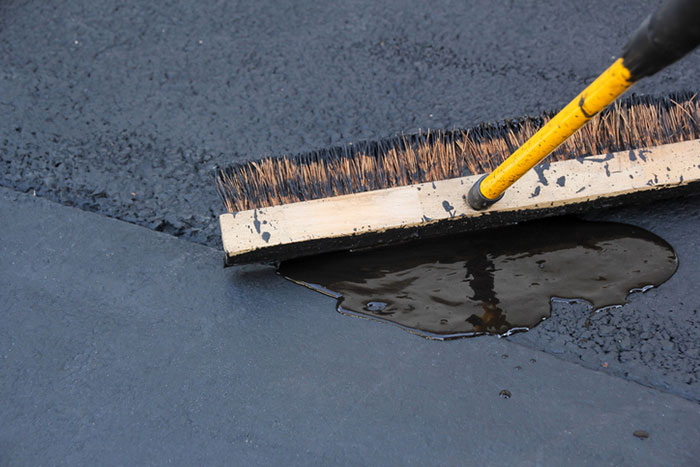 Asphalt driveways begin to show cracks and pot holes over time, often caused by freeze-thaw cycles, weight of vehicles and shifting weather patterns. While sealcoating can temporarily repair minor cracks, resurfacing can be more economical for severe damages.
When Should Driveways Be Resurfaced?
Resurfacing adds a protective coating, extending the lifespan of the asphalt significantly and increasing value of your property. Cracks, holes and deteriorating areas are repaired before resurfacing for a stronger foundation.
Your driveway may need resurfacing if:
You see graying or aged asphalt
You see hair line cracks
The asphalt is 1 year or older
The asphalt has not been sealed in 3 to 5 years
The Best Asphalt Driveway Sealer
At Aegis, we use Armor Seal #A-100 Concentrated Asphalt Base Pavement Sealer. A-100 seals and protects asphalt for long lasting and dark black results that look like new. This sealer can be used on any type of asphalt surface such as driveways, roadways, airports, parking lots and playgrounds.
We can evaluate your asphalt driveway and discuss the best options with you. Contact us to learn more about our resurfacing services.