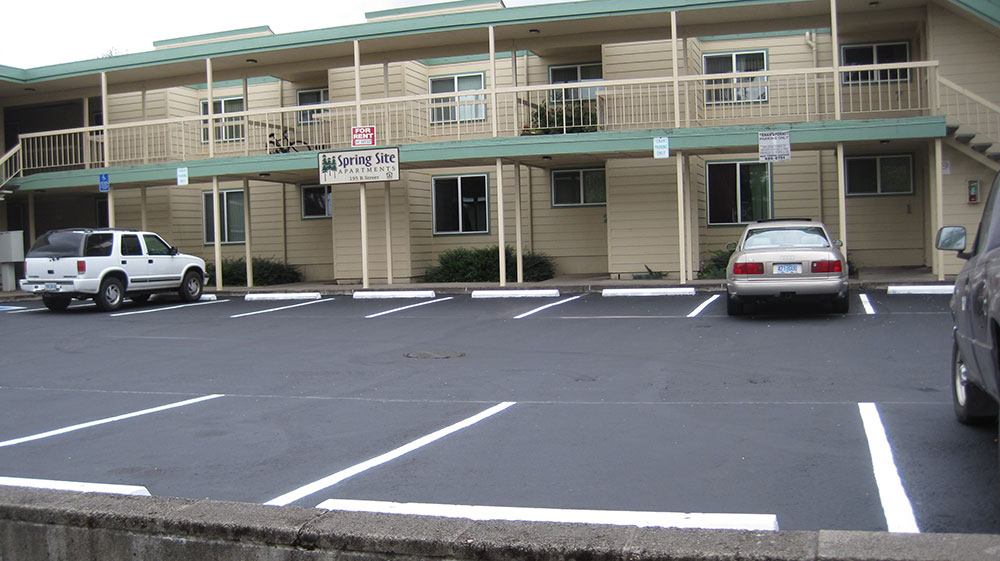 Being a property manager can be strenuous at times and we know what your pet peeves are — contractors who show up late and unprepared, leave messy job sites, demand a project timeline and have poor communication. Partnerships with Aegis are easy; we believe that successful relationships are built on trust and we work closely with you to meet your needs.
Our steady stream of work is through our partnerships with property management firms. These companies range from local homeowner associations to health care organizations to school districts whose properties span all across Oregon.
Open and efficient communication between our team and clients
The project is planned according to your needs and timeline
We respond quickly to unexpected issues or weather changes and refine our plan
Minimal disruption to your employees, clients and tenants
Quality results with attention to detail using industrial grade sealers
Best price and value in the area
As a part of the local community, we create plans that work for you. We understand that our work cannot disrupt your employees or clients. We offer weekend and after-hour services to complete the project efficiently. When you work with us, you will see that our knowledge, communication and implementation of plans are what set us above the rest.
Our service area includes Eugene, Springfield, Roseburg and the Oregon Coast. Contact us to learn more about our services or to get a quote. We look forward to a partnership with you.