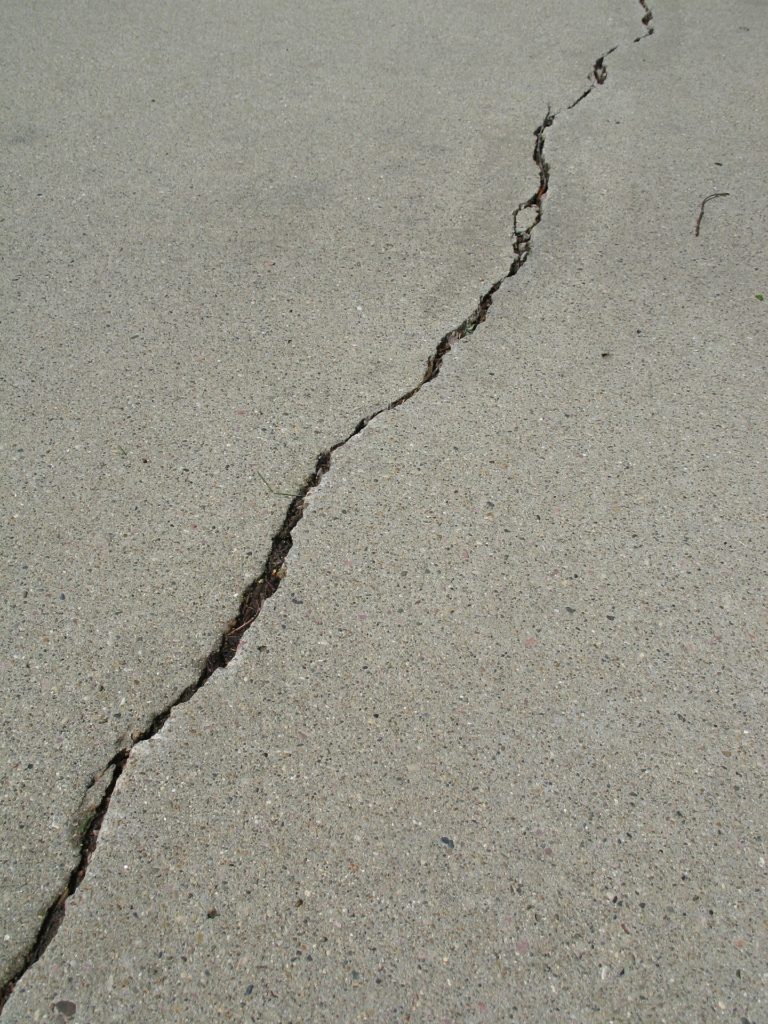 As with all things in life, your asphalt has a lifecycle. From the moment the ground is paved to its eventual restoration, there are several ways you can ensure your asphalt's longevity. A well-constructed, well-maintained driveway or parking lot should last at least 25 years. Your asphalt has about five stages throughout its life, each of which can be significantly extended with timely, routine care. Today we will be breaking down that asphalt lifecycle how best to extend your asphalt's life for as long as possible:
Stage 1: 0-5 years
Freshly installed asphalt shouldn't need any maintenance or upkeep for a while, aside from routine seasonal care and general tidying up. Always make sure leaves, branches, and other debris are cleared away, especially before winter hits. To learn how to winterize your asphalt, click here. You also want to keep it free of oil spots. To learn how to remove oil spots, click here. Keeping heavy traffic off your asphalt will also help elongate this period, as fewer cracks and broken patches will form.
Stage 2: 5-7 years
After the first five years, cracks begin to form in the asphalt and the freshly-paved luster starts to fade. It's time for some initial maintenance! Fill any cracks that have appeared and have a professional team come and sealcoat your asphalt. This will help protect it during its adolescence and elongate this period as long as possible. Sealcoating is a standard part of maintenance and should be performed every 3-5 years.
Stage 3: 7-15 years
Your asphalt is entering its teenage years, how the time flies. Once your asphalt starts reaching double digits in age, you'll need to start paying closer attention to regular maintenance. A second sealcoat, following our 3-5 year maintenance window from earlier, is called for. You'll also want to continue to watch out for new cracks. Another issue that might arise is broken patches. These will also need repairing as soon as you notice them, the integrity of your asphalt is at stake.
Stage 4: 15-25 years
This is typically the time in your asphalt's life when major repairs start becoming more common. Cracks appear regularly, patches pop up out of nowhere, etc. A third sealcoat is called for, if not an asphalt overlay. This is exactly what it sounds like; a thin layer of asphalt is overlaid to preserve the foundation of the asphalt. This is not a full restoration, but it will hold you over and allow your asphalt to reach full retirement.
Stage 5: 25+ years
You made it! Your asphalt has lived a good, long life, now's the time for some major repairs or a complete replacement. After two-plus decades of weather, wear, and tear, your asphalt needs some major TLC. A simple sealcoating won't cut it this time, you'll need an asphalt overlay at a minimum or complete restoration. Your asphalt deserves it, you've maintained your asphalt for a quarter of a century, and it's time for a fresh start! You know who to call.
No matter what lifecycle stage your asphalt is in, regular maintenance and upkeep are always your best bet to extend the life of your asphalt investment. For that, you need a team of consummate professionals ensuring it lasts as long as possible. The team at Aegis Asphalt Construction is that team. Aegis means the power to protect, and that's exactly what we do. We protect your parking lot or driveway from everything that the world and Mother Nature throw at it. We are a team of passionate, professional experts who are eager to help your asphalt live a good long life. To find out what stage of life your asphalt is in, give us a call. We will make sure your asphalt is in peak condition through its many stages of life. Contact us today to find out more.