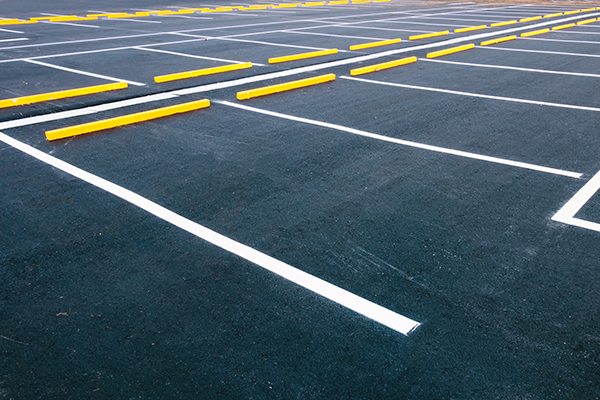 Maintenance for pavement is best done in the Spring and Summer seasons and is a great time to consider seal coating. Additives are essential too. Did you know that a key component of a successful sealcoat is the additives that are used to create a cohesive mix? Aegis Asphalt Sealcoating uses additives in our sealers to ensure that our clients' driveways, parking lots, and pavements look their best year-round.
Why should you use sealer additives?
Sealer film is one of the most difficult things to control when sealing pavement. Water is essential to sealcoating to dilute to the manufacturer's recommendations, however, overdiluted sealers can ruin your final product by reducing the viscosity of the liquid, and thus making it easier for heavy particles like sand and fillers to sink to the bottom of the sealer mix. That is why you want to use sealer additives
Additives are designed to suspend the sand in the sealer film so that the particles may fuse to create a tight seal through the hydration and curing process. This creates a uniform surface film. The drying period for the sealcoat is the next concern.  As the sealer dries, the bottom layer is typically the last to cure, but with additives, dry the sealer from the bottom layer up, which helps to create a uniform film.
The benefit of sealer additives extends the life of your seal coat. They also give the sealer the deep black color you want in a freshly sealed pavement. The sealer we use is a special blend of asphalt emulsion, additives, fillers and helps produce a deep jet-black color resistant to jet fuels, oils, grease and oxidation.
The benefits of sealer additives for your pavement project
We use Maintenance, Inc.'s additives because they are a mix of proprietary surfactants, anti-stripping agents, and sand suspending agents. They fortify the sealer film by reducing surface tension and by adding flexibility, which helps to prevent raveling and moisture damage. Additives thus extend the life of your seal coat. They also give the sealer the deep black color you want in a freshly sealed pavement.
Contact Aegis Asphalt Sealcoating
Additives are just one of the ways that we set our seal coating services apart. If you have additional questions about sealer mixes, sealer additives, or if your pavement needs a fresh seal, contact us. We are your local seal coating experts in Eugene and Springfield and we'll be happy to assist you.