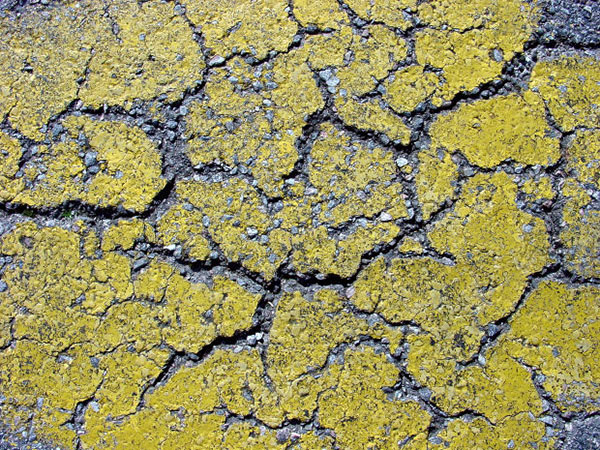 Due to flexibility in the pavement, changes in temperature and weight of vehicles, asphalt surfaces are prone to cracking at some point in their life cycle. Alligator cracks are one of the most common forms of asphalt deterioration and as with any type of crack, it is important to treat it to stop further damage to your investment.
What are alligator cracks?
Alligator cracks are often caused by fatigue in the asphalt due to repeated weight of traffic. Also called "crocodile cracking," the interconnected crack patterns resemble the scales of an alligator's skin.
There are almost always problems beneath the surface layer in the subgrade as well. In other words, alligator cracks develop when the underlying subgrade structure cannot support the pressure applied to it. This type of cracking is more severe than others and if ignored, can become a serious problem.
Repairing alligator cracks
Preparing the subgrade
The best long term option is to repair the subgrade, the asphalt base. It is critical that the subgrade level is properly prepared before applying the asphalt to prevent alligator cracking and other damage. Our experts at Aegis will evaluate your asphalt and prepare the subgrade for the weight of heavy vehicles such as garbage trucks.
Crack filling and sealing
Crack filling or sealing can be a temporary solution. Whenever you see cracks forming, we recommend speaking to a professional about crack filling or sealcoating to delay the spread of damage. Learn more about the difference of crack filling and sealing here.
Once alligator cracks begin to appear, they are difficult to stop without the proper treatment. We will evaluate the underlying problems with your asphalt and determine the best method of treatment to protect your investment. Contact us to learn more about our asphalt paving and repair services.