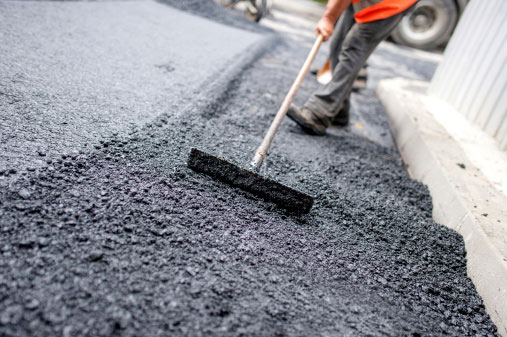 Asphalt sealer not only protects the durability of your driveway but also improves the value and aesthetics of your property. Take a look at our five step process of sealcoating your asphalt surface:
1. Preparation
Evaluate the current condition of your asphalt surface and foundation
Clean the asphalt surface with rotary brooms, hand steel brooms and/or commercial sweepers
Shut off sources of water runoff such as sprinkler systems
Prime oil and gasoline spots
2. Driveway repair
Replace severely damaged areas
3. Application
Prepare the proper mixture of sealant for your pavement needs
Apply one to two coats of asphalt sealer for long-lasting results
4. Restriping
5. Cleanup
Clean all areas of the project prior to leaving
Our Asphalt Sealer
We use Armorseal's #A-100 Heavy Duty pavement sealer. This sealer allows for maximum adhesion, flexibility and durability for your pavement surfaced.
Asphalt Contractor in Eugene
Aegis Asphalt can sealcoat and repair your driveway in Eugene, Springfield, Roseburg, Corvallis, and Coos Bay. Contact us to learn more about our services.